"The term Motion Graphics designer does not fully describe what Joaquin Jutt does. He is a passionate artist, inspired designer and dedicated producer of compelling visuals. He brings endless enthusiasm, pure professionalism and vibrant creativity to every project he works on. Joaquin interned with us a year ago and my colleagues and I were so impressed by his work that we vowed to hire him again as soon as the right project came along. It did, earlier this year -- a video aimed at 5 year olds that mixed live action and animation. Joaquin took this project to another level with delightful hand drawn animations and high end motion graphics. It is a one of a kind piece that continues to resonate with audiences of all ages. Needless to say, it was again a joy to share this creative journey with Joaquin."
-

Nicole Atkinson Roach

Video Producer & Manager

,

Common Sense Media



"Joaquin has a great sense of design and color awareness and an upbeat, positive, life-confirming approach. He steps up, takes initiative and looks to where he can contribute. He was wonderful addition to our small team of talented artists on Life: A Cosmic Story. I'd welcome him back anytime."
-

Tom Kennedy

Head of Production, Visualization Studio

,

CA Academy of Sciences



"Joaquin is an eager, motivated young artist who brings a positive nature and helpful attitude to the job. I worked with and sometimes managed him at Reliance MediaWorks VFX on several projects including interactive and feature film VFX jobs. As a studio PA he took on a variety of new tasks, always with an upbeat attitude and demonstrated quick learning abilities with the many tools and processes he was challenged to learn. These ranged from 2D illustration to 3D modeling, roto, paint and matchmoving and conceptual artwork for pitches. Joaquin showed repeatedly that he can work hard, learn fast and take direction well. I look forward to seeing where his career takes him."
-

Alex Laurant

Senior Art Director

,

Microsoft HoloLens



"Joaquin is creative, easy to work with, and a great addition to any team. He stepped into a project with a tight deadline and created a fantastic animated video that went above and beyond all expectations. The final product was highly received by the client. I highly recommend Joaquin for his creative vision, strong technical skills, calm demeanor and can-do attitude."
-

Sage Mandzik

Director of Video

,

Common Sense Media


 
"Joaquin is a superb motion graphics artist. He has been one of the driving forces behind a series of 30 pioneering digital literacy and citizenship videos that we have used with a network of 14,000 K-12 teachers in the US and internationally. These videos have met with great acclaim by kids and teachers alike. The bottom line is that Joaquin always transforms our crude ideas into stunning pieces -- gems that we could never have imagined beforehand. You would be lucky to work with Joaquin."
-

Shira Lee Katz

Kids Category Manager

,

Netflix



"Besides drawing like a mad man, Joaquin brings great talent to any table. His overall love for what he does and the art is something that not many can offer. He knows how to convey what he is thinking well with an eye for what's around the bend and knows what it takes to accomplish his idea. It can be a sketch, motion piece, or 3d, all a style of his own. Always inspirational to work and talk with, which has helped me to constantly push myself and keep up."
-

Gabriel Perez

Animator/Compositor

,

Ghost Town Media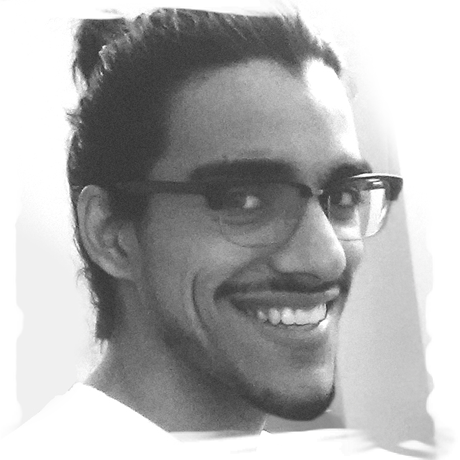 Equipped with a enthusiasm for storytelling, visual communication, and a fine arts background, I bring a diverse skill set to every project I take on.
Specialties: Visual Development, Illustration, Character Design, Storyboarding/Animatic Character/Set Modeling, Texture Artist, 2D/3D Animation, Compositing
Applications: Ps, Ai, Ae, Pr, Z-Brush, Maya, C4D,